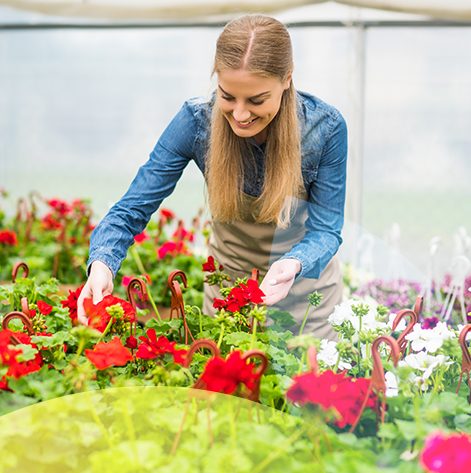 Founded in 1989 by Karen D'Hont and Jos Langeslag
Who We Are
Florcontrol was founded in 1989 in Colombia as a family-run company by Karen D'hont and Jos Langeslag. Developing from the sole and leading business in Latin America to an expanding global company, Florcontrol is a quality assurance and control service provider to the post-harvest of cut flowers and greens, indispensable to the success of the floral industry. With highly qualified personnel and continuous research, we certify top-notch inspections and preserve a network of over 120 floriculture companies whose distribution of products extends worldwide.
At Florcontrol, we believe in integral, honest, sincere, and trustworthy collaboration to deliver exceptional work. Our culture is prided on confidentiality and active communication with our clients and workers of various backgrounds and wide-ranging perspectives. We cultivate an environment of inclusion and celebrate diversity by committing to respect, represent, and fulfill the varied needs and expectations of our partners.
Our Mission
To provide global flower industry qualified technical consulting services in postharvest, technical consulting for sea transport, quality assurance of shipments, source inspections, process audits, training programs, and vase life test. We boast of highly qualified personnel and the technology to satisfy the needs of all our clients.
Our Vision
To consolidate the leadership of our company in the global market and position our brand as a seal of quality through the creation of standards based on the best practices in postharvest, enhancing the working atmosphere, profitability, and financial stability of the company.
we deliver exceptional work
What Makes Us Different
Pioneer
We are Latin America's pioneer, with more than 30 years of experience, founded under integral values to provide honest services.
Innovation
We are continuously innovating with trainings and support private and individual entities in the development and innovation for the benefit of the industry
Values
We value and honor the work of all our employees and respect the environment.
Standards
We own a vase life testing department, meeting international standards for every research performed, with a highly qualified and certified team.
The most recent
Follow Us on Instagram
Professionals committed to their work
Our Team
"We hired FlorControl services to determine the longevity of our flowers, and the results presented were very professional. In addition, we were able to fine-tune the production process thanks to their research work."
"FlorControl has been our primary consulting agency for some time, and we can certainly say they are truly exceptional in their work. They stand out for their ethics and the quality of their services."
"Our experience hiring FlorControl's consulting services has been totally satisfactory. Their team was always in direct communication with our team, and their service has been honest, accurate, and very responsible. We are very pleased."
we offer professional services worldwide
Our Target Audience