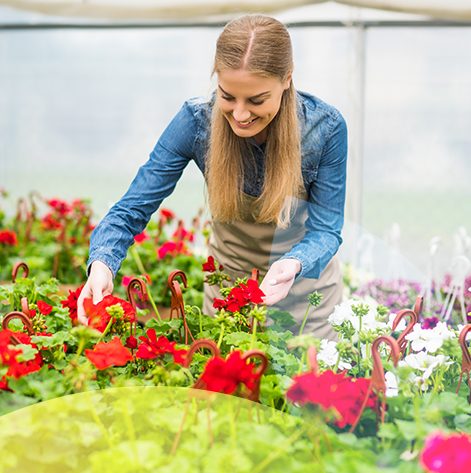 Fundada en 1989 por Karen D'Hont y Jos Langeslag
Quienes Somos
Florcontrol se fundó en Colombia en el año de 1989, como una empresa familiar por Karen D'hont y Jos Langeslag. Florcontrol, que pasó de ser el negocio único y líder en América Latina a una empresa global en expansión, es un proveedor de servicios de aseguramiento y control de calidad para procesos de postcosecha de flores y follaje, indispensable para el éxito de la industria floral. Con personal altamente calificado e investigación continua, certificamos inspecciones de primer nivel y preservamos una red de más de 120 empresas de floricultura cuya distribución de productos se extiende por todo el mundo.
En Florcontrol, creemos en la colaboración integral, honesta, sincera y confiable para entregar un trabajo excepcional. Nos enorgullece la confidencialidad y la comunicación activa con nuestros clientes y trabajadores de diversos orígenes y perspectivas. Cultivamos un ambiente de inclusión y celebramos la diversidad comprometiéndonos a respetar, representar y satisfacer las diversas necesidades y expectativas de nuestros socios.
Our Mission
To provide global flower industry qualified technical consulting services in postharvest, technical consulting for sea transport, quality assurance of shipments, source inspections, process audits, training programs, and vase life test. We boast of highly qualified personnel and the technology to satisfy the needs of all our clients.
Our Vision
To consolidate the leadership of our company in the global market and position our brand as a seal of quality through the creation of standards based on the best practices in postharvest, enhancing the working atmosphere, profitability, and financial stability of the company.
PROVEEMOS UN TRABAJO EXCEPCIONAL E IMPECABLE
Qué nos hace diferentes
Pioneros
Somos pioneros en América Latina, con más de 30 años de experiencia, fundamentados bajo valores integrales para brindar servicios honestos.
Innovación
Continuamente innovamos con capacitaciones, apoyamos a entidades privadas e individuales en su desarrollo en beneficio de la industria.
Valores
Valoramos y honramos el trabajo de todos nuestros empleados y respetamos el medio ambiente.
Estándares
Contamos con un departamento de pruebas de vida en florero, que cumple con los estándares internacionales en cada investigación realizada y con un equipo altamente calificado y certificado.
Lo más reciente
Síguenos En Instagram
Professionals committed to their work
Our Team
we offer professional services worldwide
Our Target Audience