As there is such a rush for orders to be fulfilled quickly, the lack of quality control is becoming more of an issue in floriculture," says Stephanie Vanegas, Sales and Marketing Administrative Assistant at FlorControl. As a result, the demand for FlorControl's quality control services has increased over the years.
Rush leads to a lack of quality control.
FlorControl provides technical consulting, quality control, and quality assurance services for flowers and greens. They also do process audits, vase life test services, and other types of investigations related to postharvest processes. According to Vanegas, the current high demand for flowers is leading to a rush from companies that want to fulfill the orders as quickly as possible. And when being in a rush, quality control is an aspect that often gets neglected, she explains. "With the rush that we live in nowadays, people just want to fulfill orders fast and forget to pay attention to the quality of the product they are selling. As a result, there is an increasing need from clients for a quality control service to make sure the product they buy is received in good condition." As a result, the demand for FlorControl's technical consulting and quality control services has been rising strongly over the years.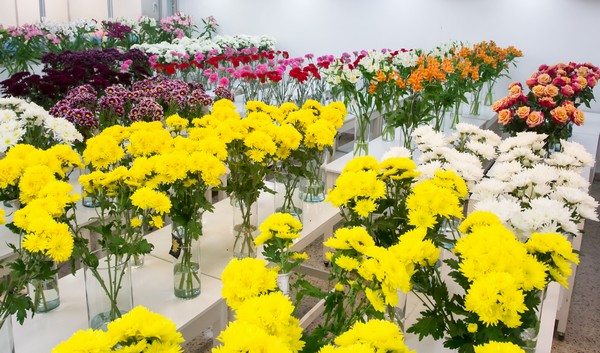 Quality assurance and vase life test.
There are two of FlorControl's services that are most in-demand at the moment, according to Vanegas. "The first one that is currently popular is the quality assurance. This is popular as it is a complete process, from beginning to end, of making sure that the flowers or greens the client orders are exactly what we inspect, what is packed, and what is shipped to them. As we monitor the complete process it is the best way to make sure that clients are getting the best quality of the flowers they are purchasing." The program is supported with a vase life test, wet cameras, bacterial analysis, and management indicators to increase the quality level of the product. "In addition, vase life research is popular as clients and suppliers can determine not only the quality of the flowers and greens but also how long they last according to different varieties that they either purchase or grow to sell. Performance is very important for the current consumer, so with vase life testing Florcontrol supports clients in the development and implementation of methods and treatments that help improve the decorative value of flowers and green." Because of the overall high demand for their services, FlorControl is planning to expand internationally, to better offer their services worldwide.